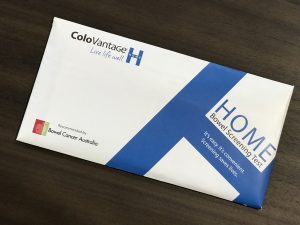 Screening for colorectal cancer (CRC) can identify premalignant lesions and detect asymptomatic early-stage malignancy. Screening has been shown to decrease mortality from CRC.
RISK FACTORS 
•A personal history of CRC or adenomatous polyp
•A genetic syndrome predisposing to CRC (ie, hereditary nonpolyposis colorectal cancer [HNPCC], familial adenomatous polyposis [FAP])
•One first-degree relative with CRC or advanced adenoma diagnosed at age <60 years
•Two or more first-degree relatives with CRC or advanced adenoma at any age
•Inflammatory bowel disease causing pancolitis or longstanding (>8 to 10 years) active disease
•Other clinical situations such as a personal history of childhood cancer requiring abdominal radiation therapy
RECOMMENDATIONS
The guidelines recommend average-risk patients aged 50 and older be screened for CRC. They suggest that screening be continued until the life expectancy for an individual patient is estimated as less than 10 years.  For most patients, it is reasonable to stop screening at age 75 years or 85 years at the latest. For adults who have never been screened for CRC, a one-time screening with colonoscopy is advised.
OTHER SCREENING OPTIONS 
US Preventive Services Task Force (USPSTF) guidelines that endorse patients choosing from the following options for screening:
Colonoscopy every 10 years in patients with an initial negative colonoscopy
Computed tomographic colonography (CTC) every five years
Multi-targeted fecal DNA (FIT-DNA, Cologuard, every three years on one stool collection sample)
Guaiac-based fecal occult blood (gFOBT) using a sensitive test (eg, Hemoccult SENSA), annually on three samples
Sigmoidoscopy alone every five years (if the option of adding a stool-based test is not available or practical for a patient to use in conjunction with sigmoidoscopy).
OUR PROGRAM
Consultation with a gastroenterologist
FEB, U&E
CEA
CA 19-9
Ultrasound of Abdomen
CT Abdomen and Pelvis
Gastroscopy and Colonoscopy